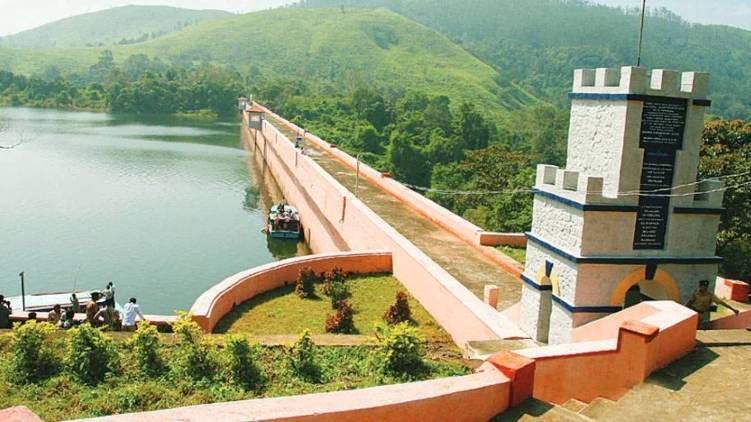 THIRUVANANTHAPURAM: The government has revoked the permission to cut down trees near the Baby Dam in Mullaperiyar. The decision was taken by the cabinet meeting convened today. The Kerala government had given permission to Tamil Nadu to cut down 15 trees for the baby dam. The decision taken by the officials without the knowledge of the Forest Minister AK Saseendran was a big controversy.
Kerala's position is that it wants a new dam. Until then, the water level should not exceed 142 feet. Tamil Nadu claims that there is no need for a new dam and that the water level can be raised to 152 feet by strengthening the baby dam. After the withdrawal of the order, the government is also considering a departmental inquiry by avoiding Chief Wildlife Warden Bennichan Thomas, who issued the order. On June 11, Kerala and Tamil Nadu forest officials conducted a joint inspection and decided which trees should be cut down. Kerala was represented by officials from the Periyar Tiger Reserve. Tamil Nadu's move was after giving official applications. This was followed by follow-up action, including a secretarial meeting. The Forest Minister said in the assembly that no inspection has been done with this. A note was also given to the Speaker to correct the statement in the House
The rift between the forest and water ministers in the tree felling order was also exposed. The government itself was divided when Water Resources Minister Roshi Augustine dismissed Forest Minister AK Saseendran and said permission was not given for a joint inspection. Water department officials did not go for inspection, but forest department officials and Tamil Nadu officials. The minister said the water department had not taken such a decision at any stage and the meeting was not held on November 1 and there were no documents or minutes for the meeting. His argument is that there was no formal or informal meeting.
However, Saseendran had yesterday explained that the responsibility for the joint inspection files in Mullaperiyar was with the Water Resources Department. Roshi Augustine has now come out against it.
His position is that the order had not been issued by the Water Resources Department and that it would be frozen if proved. The minister explained that no department has taken a decision on axing trees and if the chief minister tells the assembly that there should be a new dam in Mullaperiyar, that is the policy of the government.