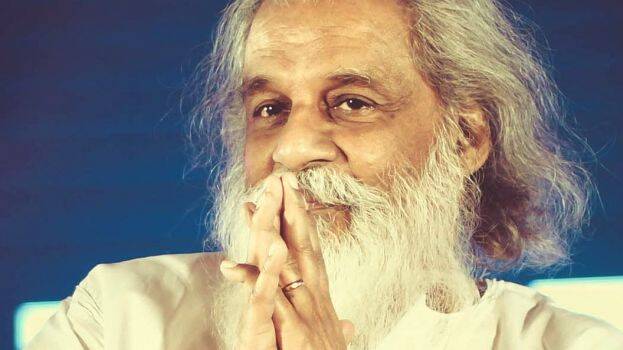 Today is Nov 14, 2021. On this day, 60 years ago that is on Nov 14, 1961 veteran singer K J Yesudas made his historic entry into the film music world by singing the meaningful lines penned by Sree Narayana Guru, one of the most respected saint-poet-social reformers of Kerala.

Yesudas sang 'Jaathi Bhedam Matha Dwesham' under the baton of great music director M. B. Sreenivasan. The song was recorded at Bharani studio in Chennai, known as Madras then. The singer considers those four lines he got to sing to start his playback singing career as a huge blessing as he was supposed to sing some other song, which didn't happen due to his ill health. The film was Kalpadukal. Released in 1962, it was based on social reforms during the life and times of Sree Narayana Guru.

On this occasion a few singers we contacted recollected fond memories of their moments with Sri Yesudas.
Singer KG. Marcos says."During my childhood, I lived in Thiruvananthapuram. At that time, there was a theatre called Salim near our house. I first heard Dassettan's movie songs through the local horn loudspeaker. Soon, I became a die-hard fan of Yesudas. I was 8 yrs old then. He is 17 yrs elder to me.

Later we moved to Kollam. It was there in 1972 that I first met Dassettan. He is closely associated with the house of my classmate's father Sudhakaran. Once he stayed there for four or five days. I went to see him once. Dassettan sat down and spoke to me. I made me sing songs sung by him. They were recorded in analogues format. Dassettan heard it and said my singing was good.

It was my adoration for Dassettan that drew me to the world of music. I have sung at thirty to forty venues in a month, mostly Yesudas songs. So far I have not been able to sing with Dassettan. But I was able to sing at the venue where Dassettan and Sujatha were supposed to sing in 1979. It was a function held in memory of dancer Ambili Aravind. He could not come as he had to go to Coimbatore urgently. Instead, Sujatha and I sang. The event was fully recorded. Dassettan heard it later and said it was very good. It was like an award for me," Marcose recalled.

Singer Singer Sudeep Kumar also spoke about Sri Yesudas in high reverence. "Das sir is one of the great musicians this small Kerala has contributed to the world. There are adjectives about him in his songs. The song written by Vayalar says, 'Where are the incarnations that will come once in a thousand ages?' Vayalar wrote in another song, 'Make me a Gana Gandharvan'. No matter what the adjective is, it is never an exaggeration. Das sir, who is dedicated only to music and whose life is only for music, is an ever-flowing river. He is Kerala's own music that merges with the ocean of music. Late singer S P Balasubramaniam described him as Sangeetha Rishi," Sudeep Kumar said.
Now Yesudas, the celestial singer is 81 but his unique appealing voice and rendition are still young. This gana gandharva's divine voice and songs continue to pull at people's heart strings.