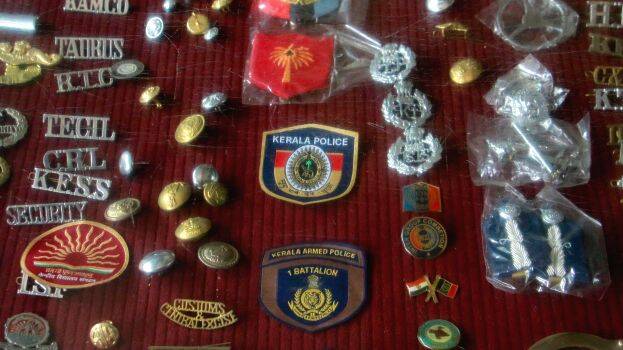 KOCHI: The officials of the motor vehicle department, including the vehicle inspector, cannot now show off wearing a cap. When it comes to vehicle inspection, there is no old pride. The officers should be careful not to even have a hat in their photos. Caps are not there even in the office. Like the cops, the Ashoka pillar emblem was there in the cap of MVD officials. This had to be removed after the High Court ruled that it belonged only to the police. Rule 406 of the Motor Vehicles Act states that the two-elephant symbol is required on the cap. But its emblem has not been moulded by the government. Instead, the officials were using the Ashoka Chakra emblem on caps.
The High Court imposed the ban on a petition filed by PA Janish, a native of Ernakulam. On July 19, the Transport Commissioner directed that the uniforms be worn in accordance with the rules.
Police emblems are manufactured by private companies in Delhi and Ludhiana. There are sales outlets in Kerala. From these shops, the police and the filmmakers buy for movies. The shops are ready to send the emblem to Delhi and manufacture it. Officials do not have the courage to give it on their own because it is a government emblem. The excise department also has a problem. Only those above the rank of Deputy Commissioner can use the Ashoka Pillar emblem.
Khaki wearing officials
Police, Excise, Fire Brigade, Forest Department, Motor Vehicle Department, Municipal Service (Health), Legal Metrology
(They are visually identifiable by the color variation of the shoulder title, ribbon, and bezel code)
Symbol and price
Star: Rs 60 - 80
IPS collar badge: Rs 180
Shoulder ribbon: Rs 60
Cap: Rs 250 - 400
Cain: Rs 375