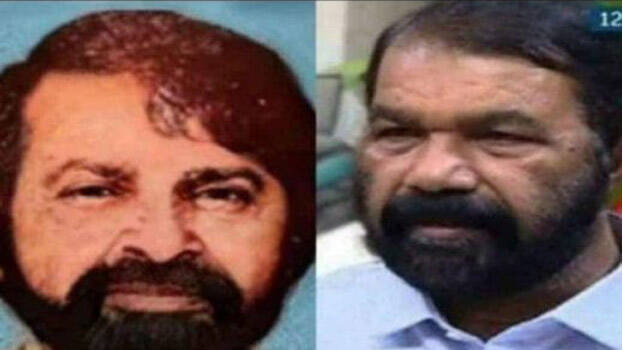 THIRUVANANTHAPURAM: Ever since Kerala MLA V Sivankutty took over as the Education minister of the state, he has been facing social media jibes. Any slip of the tongue or absent-minded statement often prompted a chain of trolls or memes from crazy trollers. Recently he was trolled for wrongly stating the number of districts in Kerala. The latest troll is the one that compares Mr Sivankutty to notorious criminal Sukumara Kurup, who has been wanted by Kerala police for decades.
Sukumara Kurup, the main accused in the Chacko murder case, has been absconding for the past 36 years. He made headlines again after Kurup, a film based on his life hit the theatres. In 1984, Sukumara Kurup had been accused of killing and charring the body of a film distributor named Chacko with the intention of swindling Rs 8 lakh insurance money from a company the latter was working in the Gulf.
On Tuesday Mr Sivankutty reacted to the social media troll against him. His post has the title – it seems somewhere something is wrong. Interestingly, the post has gone viral on social media. The meme makers had used the photos of both the minister and Sukumara kurup to show the slight facial resemblance between the two. Minister Sivan Kutty has shared the troll along with this angry comment, "I am not Sukumara Kurup, I have mentioned this when the students were trolled. This is not the way to speak politics".