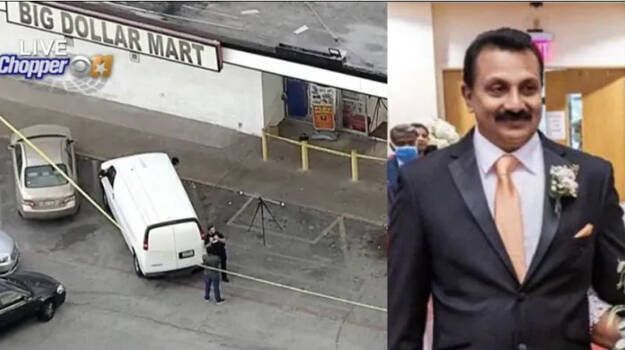 NEW YORK: A Keralite was shot dead in America. He has been identified as Sajan Mathews (56), native of Kozhencherry in Pathanamthitta. He was shot dead in Dallas County Mesquite City. He was the owner of Victoria's beauty supply store.

He was shot dead during a robbery bid at 1 pm on Wednesday. A search has been intensified for the miscreants who barged into his shop and shot him dead. Thought the police reached the spot immediately and took him to the hospital, his life could not be saved.
Mathews from Kozhencherry reached USA from Kuwait in 2005. He was a member of Dallas Sehion Mar Thoma Church. He leaves behind his wife Mini, a nurse of Presbyterian Hospital in Dallas and two children.