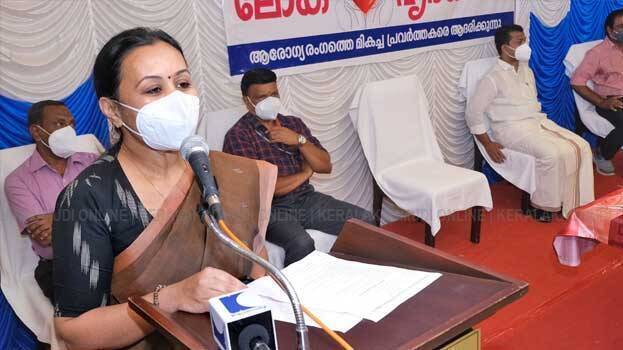 KANNUR: The transmission of Covid is under control in the state, said Health Minister Veena George while talking to the media in the district. Meantime, the minister said people should not think that they should not adhere to Covid protocol thinking of having taken the vaccine.
The minister said that one cannot assure that there would be no more Covid wave and need to be on alert even after taking the jab. The decision of the government is to strengthen Covid controls in Sabarimala and more health workers have been deployed for this purpose.
Covid was confirmed on 6111 people in the state the other day. The disease was confirmed on 848 people in Thiruvananthapuram, Ernakulam 812, Kozhikode 757, Thrissur 591, Kottayam 570, Kollam 531, Kannur 348, Wayanad 289, Malappuram 287, Idukki 274, Palakkad 269, Pathanamthitta 253, Alappuzha 185 and Kasaragod 97, yesterday. 51 Covid deaths were confirmed. 7202 under treatment have been recovered.