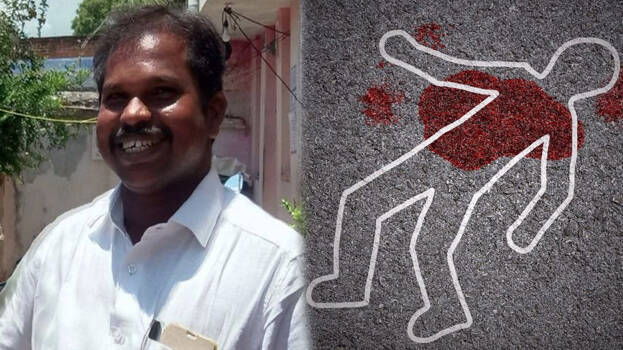 CHENNAI: A father murdered his son's killer in broad daylight. Madan, a lawyer from Theni Uthamapalayam court and a native of Cuddalore, was hacked to death. The incident took place at Uthamapalayam in Theni yesterday afternoon. Karunanidhi (70), a native of Kulappa Goundanpetty, and his sons Selvendran and Kumar were arrested by the police.
Karunanidhi's son and lawyer Ranjith Kumar was killed last year in a dispute over land sales. Madan, who was killed yesterday, was one of the members of the killer gang back then. Madan, who was in jail, was recently released.
Madan was attacked by Karunanidhi and his children on his way to his office from the court. He was hacked after being hit by a car on his bike. The locals rushed to the spot but were stopped by the killers by swinging a sword. Karunanidhi and his children escaped from the spot and were handed over to the police by the locals. Eight people are yet to be arrested in the case.