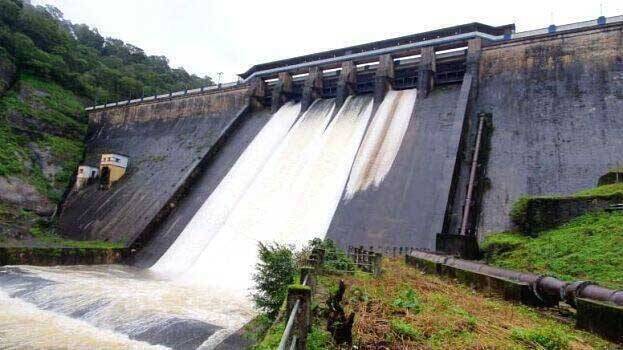 PATHANAMTHITTA: Pampa, the second major dam of the Sabarigiri hydropower project, was opened today. Two shutters of the dam were raised. Water flows at a rate of twenty-five cumecs to one hundred cumecs per second. District Collector Dr Divya S Iyer said the water level would not rise more than 10 cm in populated areas while releasing the water into the Pampa River. The district administration has directed the people living on the banks of the river Pampa to be careful and not to allow Sabarimala pilgrims to enter Pampa.
The water which was released after 12 noon today will reach Sabarimala Pampa Triveni at 6 pm through the Pampa river.
At the same time, as the rains receded, the ban on pilgrims at Sabarimala was lifted. The pilgrims who reached Pampa from 9 am today were allowed to enter Sannidhanam in stages from Nilakkal. Pilgrims staying at Erumeli, Pathanamthitta and Chengannur were also allowed to move to Nilakkal.