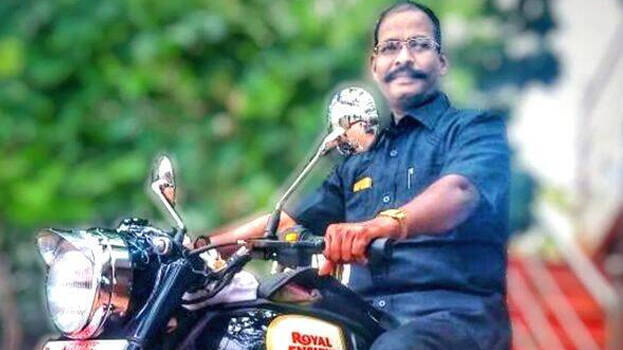 CHENNAI: A 50-year-old special sub-inspector was hacked to death at Pudukkottai in Tiruchirappalli Sunday morning. Juveniles are behind the attack. Four have been arrested in connection with the incident. Reports said one of them is a 19-year-old boy and the others are aged 10 and 17. The police are investigating whether there are more accused in the incident.
Special sub inspector of Navalpattu police station S Boominathan was hacked to death by robbers near Pudukottai during a night checking in Tirucharappally on Sunday.
Cattle and goat thieving was rampant within the limits of the Navalpattu station. The sub inspector saw some people transporting goats on bikes. He followed them on his bike and after a long distance, the thieves surrounded and attacked him. He sustained 30 hacks on his body. The body was found by locals in the morning near the nearby railway gate.
CCTV footages showed the bike of the robbers' stopping on the waterlogged road. It has been indicated that an encounter with the inspector may have happened.
Tamil Nadu Government announced a compensation of Rs one crore to his family. The government has offered a job to one of his family.