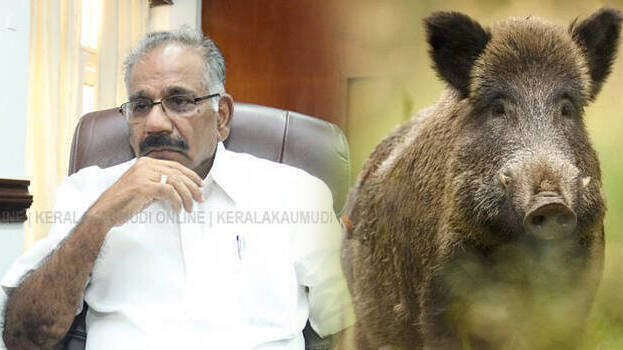 NEW DELHI: The central government rejected the state's demand for declaring wild boar as a vermin which is a threat to agriculture and the lives of the people. The Union Forest Minister informed the state that wild boar hunting could not be allowed to the public without restriction. If hunting is allowed, there will be serious problems.
The centre has informed that they will examine the possibility of providing other assistance to Kerala. Forest Minister A K Saseendran yesterday met Union Forest and Environment Minister Bhupendra Yadav and demanded that the wild boar be declared a vermin. The state demanded that ordinary farmers be allowed to shoot the wild boars. However, the centre said that if permission was granted in this regard, there would be serious problems.
In the last five years, 10,335 incidents of crop damages have been reported in the state. 5.54 crore was paid as compensation. Four lost their lives. The state had earlier also demanded to declare wild boar as vermin, but the centre had rejected the state government's demand for clarification on certain issues.