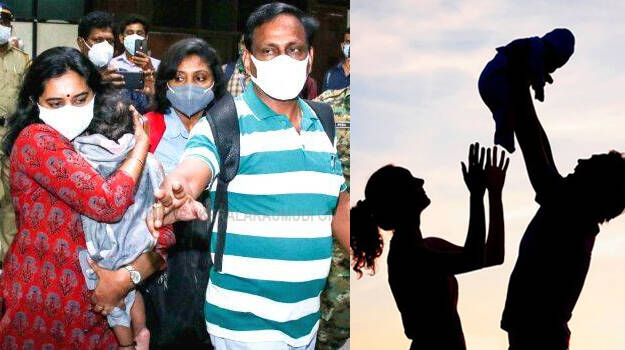 THIRUVANANTHAPURAM: The baby believed to be Anupama's was brought here yesterday on a complaint that the baby was adopted without the mother's knowledge. The special team arrived with the baby on the Hyderabad-Thiruvananthapuram Indigo flight at 8.30 pm on Sunday. A team of two police officers led by the DySP and a social worker of the Child Welfare Council arrived in Andhra Pradesh to pick up the baby from the couple and bring it here.
But the adieu was very emotional. The teacher couple that adopted the child had already been informed of the Child Welfare Committee's recommendation to hand over the child. Officials also officially announced the departure of the team. The couple sent the baby away with new clothes. After the adoption of the child, the couple moved out of their own place and lived in another place. Probably this might have been for the academics of the child.
The child was admitted to Nirmala Shishubhavan in Palayam under the supervision of the Child Welfare Committee. The child's DNA sample was collected. The baby will remain in Nirmala Shishubhavan till the court verdict.