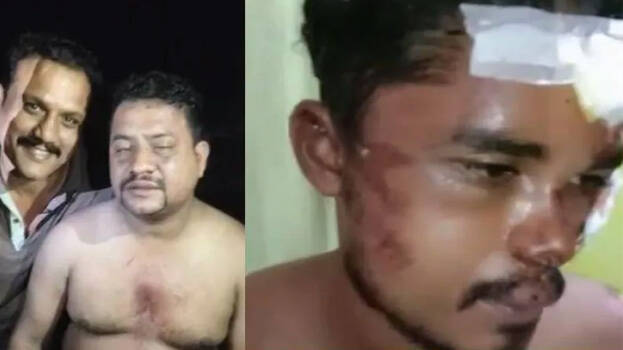 THIRUVANANTHAPURAM: Youths were attacked brutally in Thiruvananthapuram and Kochi. The CCTV footages of the two incidents have surfaced. Anaz of Kaniyapuram Puthenthope in Thiruvananthapuram was beaten the other day. He was attacked while he was going in his bike with his friend at night. The goons beat him after taking the key of his bike.
Faizal, an accused in many criminal cases and a native of Masthan Mukku in Kaniyapuram, and his team are behind the attack. Anaz said the Mangalapuram police were first not ready to register a case on the complaint. Anaz said they tried to avoid him by saying it is not within their limits.
There was a similar attack in Kochi also. Antony Johnny, a native of Kochi, was abducted, tied up, stripped naked and beaten Antony is being treated at the hospital for a broken spine. He was abducted when he was attending a funeral in Chelavannur. Antony said they threatened to kill him and his family if he revealed the incident to anybody.
They sprayed chilli powder on his eyes and genitals and then beat him with an iron rod. He was attacked by a team led by Thammanam Faizal. Police said a dispute related to a Facebook post led to the attack. There is a complaint that a CPM leader is also involved in the attack.