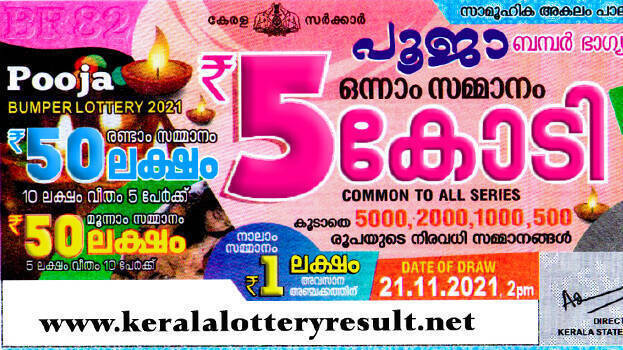 KOCHI: Yakob Kurian, a lottery agent from Kizhakombu, has been identified as the winner of this year's Pooja Bumper. Yakob, who claimed that he won the first prize of Rs 5 crore, added that he handed over the ticket to Canara Bank's Koothattukulam branch.
The results of the Pooja Bumper were announced on Tuesday. However, the ticket holder could not be traced as only the details of the ticket that won the first prize were available. It was also found that the ticket was sold from Yakob's shop.
Later, Yakob came up claiming that he had won the first prize. According to Yakob, he did not reveal it to anyone for two days as he thought that he would not be able to go to the bank since he was experiencing symptoms of fever.
Yakob had bought ten tickets from a wholesale distribution agency in Koothattukulam. He had earlier said that he was not able to remember the holder of the ticket as the tickets were sold out within 15 days.