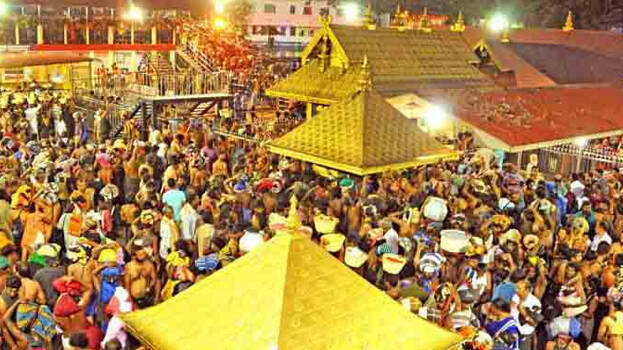 SABARIMALA: The Devaswom Board may approach the government with a request to allow 50,000 pilgrims to visit Sabarimala every day. At present, thirty-five thousand devotees are permitted to visit Sabarimala every day. According to the Devaswom Board, there are enough facilities to ensure a smooth pilgrimage by following the Covid standard even if 50,000 pilgrims visit the temple.
Before Covid, more than one lakh pilgrims used to visit the temple every day. Traders are refusing to place bids on business enterprises in Sabarimala and Pamba as devotees are not allowed to stay in Sannidhanam. Despite a 50 per cent reduction in the scheduled amount last day, only very few shops were sold at the auction. Only 70 stalls were sold in the auction held for 218 stalls. The Devaswom Board used to receive about Rs 37 crore every year from the auction of stalls alone. However, it received only Rs 10 crore in the wake of Covid.
Auctions of business establishments and toilet blocks will be held again today. The board is also losing lakhs of rupees that it used to receive as rent through pilgrim centers and guest houses. Due to the restrictions, Sabarimala is also witnessing a decline in the number of pilgrims from other states.

The Travancore Devaswom Board will once again approach the government seeking ease in restrictions. The decision will be taken at today's Devaswom Board meeting. The board will seek the permission of the government to allow pilgrims through the traditional route from Pampa to Sannidhanam.