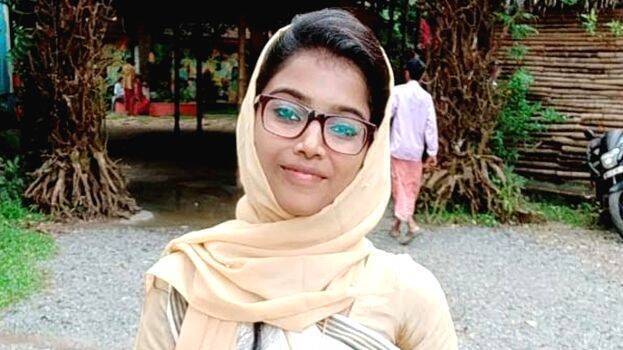 KOCHI: K Saleem, father of Mofiya Parveen, said that his daughter faced brutal harassment at her husband's house. He said that his daughter was brutally beaten by her husband Suhail demanding money to produce a film. He wanted her to tattoo her body.
Saleem revealed that Suhail was addicted to sexual perversions and had tried to fracture her hand. He told a private channel that he would fight till justice is obtained. .
Her father alleged that Suhail's relative known as Kutty Sakhav and the circle inspector tried to quell the complaint. Her family demanded to suspend the circle inspector, who denied justice.
Another woman also alleged that the circle inspector misbehaved with her. She said that she heard the circle inspector raising his voice at Mofiya, who committed suicide after lodging a domestic abuse complaint.
Mofiya got married to Muhammad Suhail of Kothamangalam on April 3rd. She was staying in her own house for the past three months. She ended her life after writing a suicide note stating that the circle inspector insulted her father in front of her in-laws during the reconciliation talks held at the Aluva East police station.
Suhail and his parents were taken into custody early this morning from their hideout in Kothamangalam.