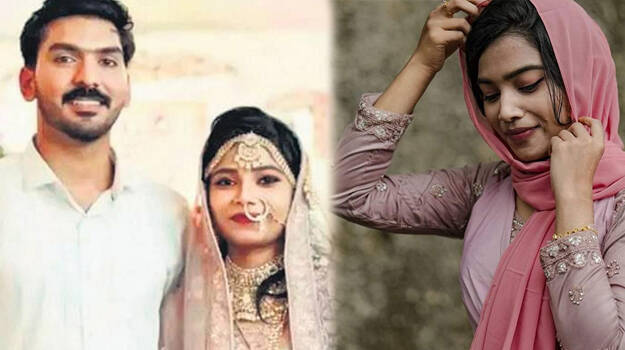 ALUVA: Mofiya, who committed suicide following brutal harassment at her husband's house, was subjected to severe torture, revealed her friend Jovin. Suhail will not go for any job, he mentally and physically abused her. We were close friends and she had told him about the harassment she faced at her husband's house, said Jovin, a third-year student of Al Azhar College in Thodupuzha and a classmate of Mofiya.
Suhail and his parents labelled her as a mental patient when she started informing things at home. His parents had also tortured her in many ways. Before marriage, Suhail said he was working in the Gulf. However, after marriage he said that he is not going to the Gulf anymore and is entering the film industry and has a script in his mind. He was on his mobile always without doing anything. When she started questioning it, he used to get angry. He later started abusing her physically. His parents also treated her badly. She was abused in the name of dowry and she was shattered by that.
Suhail forced her to tattoo her body parts. Similarly, she was also compelled to do many things which she could not say. When she opposed everything, she was pictured as a mental patient. She lodged a complaint at the police station hoping them to stand with her. If they had heard her patiently, she would have been with us in this class, he said.