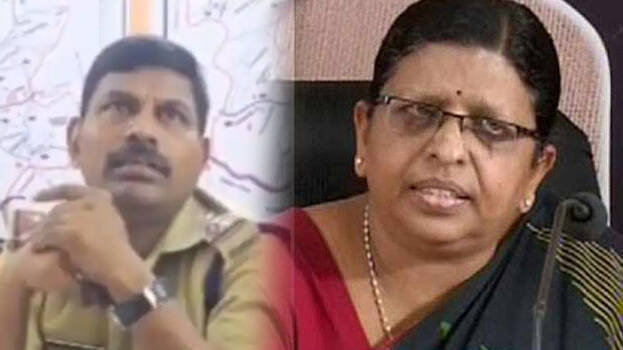 ALUVA: Women's Commission chief P Sathidevi demanded more action against Aluva circle inspector Sudheer, who is found guilty in the suicide case of Mofiya Parveen. He misbehaved with her when she came to lodge a domestic harassment complaint. P Sathidevi said they have demanded a report from Aluva DySP on the incident. The commission will consider taking a suo moto case after getting the report.
Sudheer is found repeating mistakes from the media. The report prepared by the Aluva DySP did not mention any serious lapse from the side of the circle inspector but later a detailed report was issued following the instructions of the SP. This report registered serious lapse from his side on the domestic harassment complaint filed by Mofiya Parveen. The complaint obtained from Mofiya on October 29 was handed over to the DySP and action was taken after 25 days. The case was registered on the day she committed suicide.
The circle officer had explained that the fault was not on his part and was with the officer assigned to probe the incident. Though Mofiya and her family were summoned to the station on November 18, they came only on November 22nd due to some inconvenience. Mofiya beat her husband Suhail in the presence of the circle inspector. Family and friends alleged that she took the drastic step after the officer scolded her. Her suicide note also had some reference of the CI. Following that, Sudheer was transferred to the Thiruvananthapuram police headquarters. Mofiya's husband Mohammad Suhail, 27, his mother Rukia, 55, and father Yusuf, 63, were arrested in connection with the case.