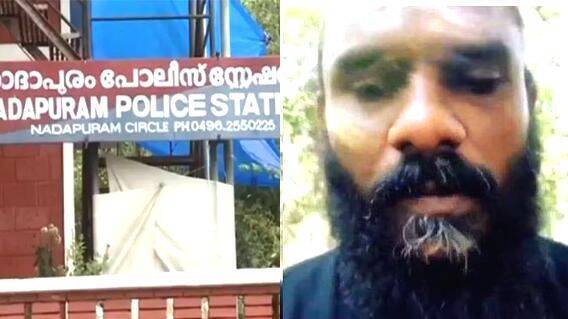 KOZHIKODE: The police have arrested an accused in a criminal case who threatened the police through an Instagram video. The arrested has been identified as Narath native M Shameem. Shameem had posted a video on Instagram threatening the SI and the locals after he was named accused in a criminal case.
Narath native KV Sahad was arrested by the police yesterday for attacking a house. However, other members of his gang, including Shameem managed to escape in a car. Later, Shameem posted a video on Instagram and threatened the police. In the video, Shameem was seen threatening the sub-inspector as well as the locals in Nadapuram.
Following this, the police intensified the search for Shameem. The police team from Nadapuram reached Kannur on Thursday morning after receiving information that Shameem was hiding in Kannur. They later arrested Shameem from a hideout by evening.