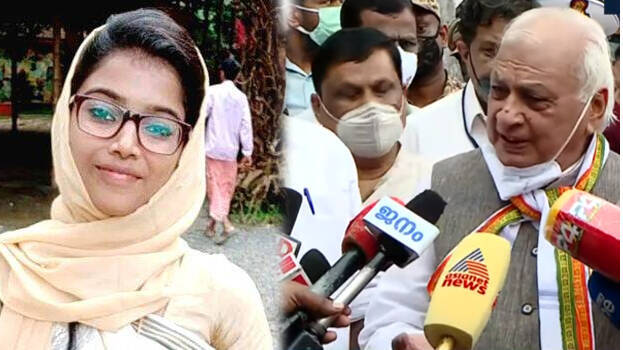 ALUVA: Governor Arif Mohammad Khan has visited the house of Mofiya Parveen, a law student who committed suicide following domestic violence. He said that Mofiya's death was a tragic incident and that it should not be ignored as an isolated incident.
The governor also lashed out at the Aluva police. "Kerala has the best police system in the country. The Kerala Police takes strong action against violence against women. However, in the meanwhile, there are some isolated exceptions like what happened in Aluva. In such cases, people's representatives should intervene," he said.
The governor reiterated that the dowry system should be abolished and that awareness should be raised against dowry. "There are 18 laws in place to protect women. Yet such incidents are recurring," he said.