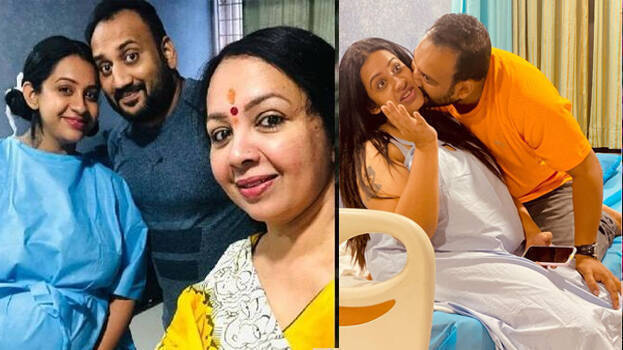 Actress and dancer Thara Kalyan, daughter Sowbhagya, husband and actor Arjun Somasekhar are very popular among the Malayalees. Their TikTok videos are quite famous in the social media. They usually share everything with their fans.
Thara Kalyan has now shared the news of Sowbhagya being blessed with a baby girl. She has informed the news by sharing the picture of a baby with her parents in Instagram. Many have congratulated under the news.
Just before her delivery, Sowbhagya posted a video and pictures of her dancing in the hospital. This had gone viral on social media. Sowbhagya got married to Arjun Somasekhar in February 2020.