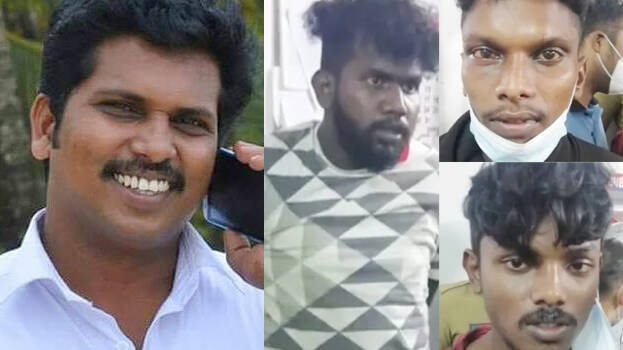 THIRUVALLA: Four have been taken into custody in connection with the murder of Sandeep Kumar (36) of Chathankary and CPM Peringara local secretary. Jishnu, Pramod, Nandu, natives of Thiruvalla and Faizal of Kannur were those taken into custody. Police said personal enmity is the reason for the murder. Jishnu, the main accused arrested is a neighbour of Sandeep. The police were able to nab the accused who went into hiding soon after the murder, in hours.
Jishnu, met another accused Faisal from Kannur while he was in jail. Jishnu's mother had a temporary job at Travancore Sugars and Chemicals producing alcohol. Jishnu believed that Sandeep had tried to lose his mother's job using his influence with the party and this may have led to the murder. There were some issues between the two in the name of it.
Sandeep was stabbed at 8 pm last night. He was attacked while he was sitting on a culvert near the SNDP High School. A six-member team in bikes attacked him. Sandeep sustained deep injuries on his cheat. He was rushed to Thiruvalla taluk hospital, but his life could not be saved. The accused fled from the spot after the attack. The post-mortem would be conducted at Kottayam Medical College.
The CPM alleged that the murder was executed by the RSS. The CPM will observe a dawn to dusk hartal in Thiruvalla in protest against the attack. Sandeep is former member of Peringara panchayat 13th ward. He leaves behind his wife Sunitha, mother Omana and children Nihal, three-and-a half years old and a three-month-old baby.