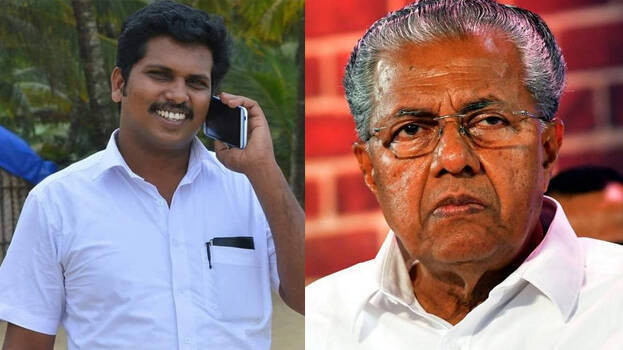 THIRUVANANTHAPURAM: Chief Minister Pinarayi Vijayan expressed grief over the sad demise of CPM local secretary Sandeep. He termed the murder of Sandeep stabbed to death yesterday as heinous and said the motive behind the murder would be found. He clarified his stand via a Facebook post.

'The murder of CPM Peringara local committee secretary P B Sandeep near Thiruvalla in Pathanamthitta is heinous. Have directed the police to bring all those behind the murder before law. The reasons for the brutal murder will be brought to light.
A prominent political leader in the area was killed. Sandeep was a comrade who interacted closely with the people and gained recognition as a public servant and a people's representative. I join in the sorrow of Sandeep's family, said his post.