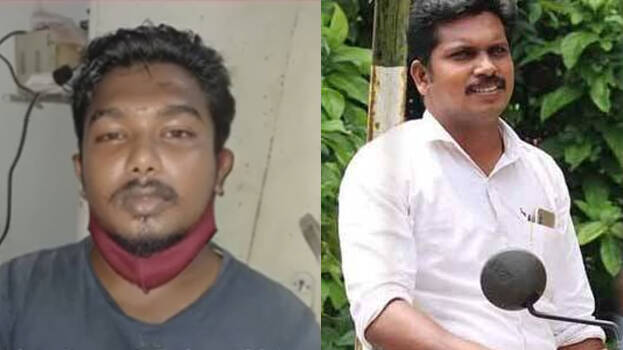 THIRUVALLA: The phone conversation of the accused in connection with the murder of P B Sandeep Kumar, Peringara CPM local secretary, has surfaced. The audio of the fifth accused Vishnu Kumar is out.
Vishnu is heard telling his friend that he hacked Sandeep on his neck. Vishnu also said that there were some issues between Sandeep and Jishnu. There are indications that there was a move to produce dummy accused. A private channel has exposed the conversation.
Phone conversation
Friend: Hello, where are you, brother?
Vishnu: I'm at home. There is an issue
Friend: I knew
Vishnu: We did it. Don't tell anyone
Friend: Okay
Vishnu: I am not going to surrender, there are four others, my boys. Jishnu, Anandu and Pramod are likely to surrender

Friend: What's the matter?

Vishnu: There was an issue with him earlier. Did that when got him in my hands. Did anyone think he will die?

Friend: It is an issue

Vishnu: He died, it is a scene. I am not surrendering. I am at home now.

Former office bearer of Yuva Morcha Thiruvalla Peringara Jishnu (23), Pramod of Changanassery (23), Nandu (24) of Thiruvalla, Faisal (22) of Kannur and Vishnu Kumar alias Abhi (25) of Vengal have been arrested so far. Eight charges including murder, death threat have been imposed on the accused.