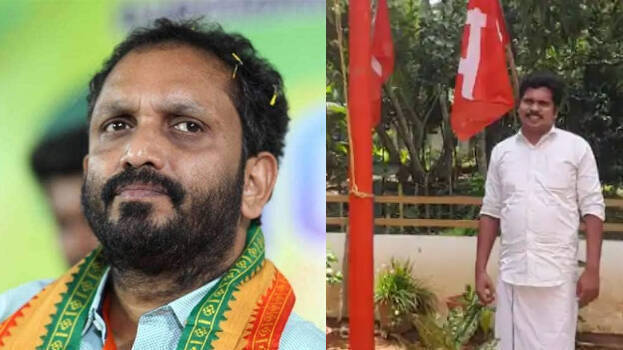 THIRUVANANTHAPURAM: BJP state president K Surendran demanded a special team to be formed to bring the real culprits before law in the murder of Peringara CPM local committee secretary Sandeep. Surendran also demanded a probe in the conspiracy of the murder.
The murder was planned by the CPM. Some leaders had prior information about the murder. This was clear from the reactions of many leaders after the murder, he said.
Posters appeared soon after the murder. LDF convener A Vijayaraghavan immediately said RSS was behind the murder. All this proves that the CPM knew about the murder, alleged Surendran.
Police had earlier found that it was a goonda attack towards Sandeep. However, the CPM intervened and corrected that RSS workers were behind the murder. One of the accused in the murder is Mohammad Faisal from Kannur. The police should say how he got involved in the murder, demanded Surendran.