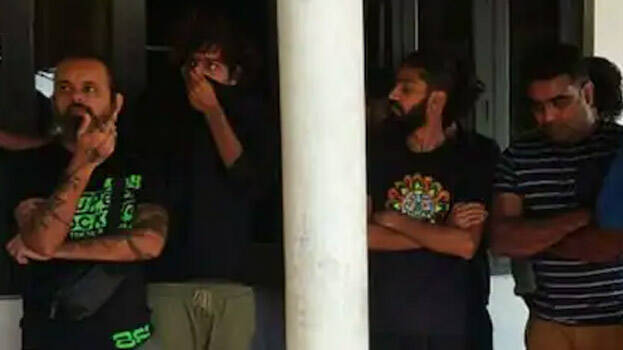 THIRUVANANTHAPURAM: It has been found that a rave party was held at the Karaikkattu resort in Vizhinjam. On a secret information of a rave party held, the state excise enforcement squad arrested those behind the party after conducting a raid. Deadly drugs including MDMA and hashish oil were seized.
The party was organized by Akshaya Mohan, a native of Aryanad. About 50 people including women attended the party which started last night. It is learned that the party was held till Sunday noon. About 20 of them are still in the resort. They are being questioned. The excise has taken into custody Akshaya Mohan and Peter Shane of Kannanthura. The party was organised in the name of Nirvana Music Festival. The entry fee was Rs 1000 per person. Special fees were charged for serving alcohol.
The excise has received information that a rave party is being held in Vizhinjam and Kovalam similar to the one held in Kochi. Meantime, based on the statement of Saiju Thankachan, who was involved in the car chasing incident in which the models died in Kochi, the police recovered drugs in a raid on the flat in Chilavannur. It was learned that not only a rave party but also a gambling centre was operating here. Apart from this, flats in areas including Maradu and Thevara were also inspected.