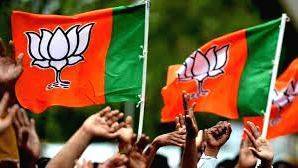 PALAKKAD: A complaint was lodged against a BJP Mandalam president, alleging that he had attacked 60-yr-old man and his family.
The incident happened at Chittoor in Palakkad. Paloor native Chandrasekharan and wife Shobhana, who got injured in the attack, have been admitted to Palakkad district hospital.
Chandrasekharan who sustained head injury was admitted to the hospital.
He alleged that Peruvambu BJP mandalam president Biju and a gang had assaulted him over not giving way to their vehicle. The incident happened while he was returning home from temple in the morning on Vishu day. Police have taken the statement of the family.