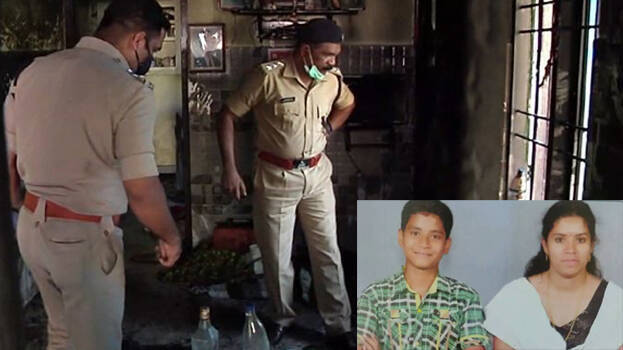 KOCHI: The family of the woman and her son, who died of burns in Nayarambalam, levelled serious allegation against the police. Her parents alleged that even after informing the police that their daughter has a threat from a youth, no steps were taken.
The family said the youth had threatened to kill Sindhu and her son. He had been constantly harassing her for quite some time. A complaint was lodged last Wednesday but the police did not probe that, Sindhu's father told a private channel.
Sindhu went to the police station with her brother to lodge the complaint alleging that he had been teasing her for a while. Her parents said neither the police testified nor questioned the accused. However, police said steps were taken on the complaint.
Sindhu, wife of Saju (late) of Nayarambalam and son Athul were found with burns on Sunday evening. Sindhu died yesterday and her son who sustained 70% burns died early Monday morning.
The police have taken Dileep, her neighbour into custody. His arrest will be registered in the afternoon. Her parents have produced a voice clip of her naming him. She was an employee of Lourdes Hospital in Ernakulam.