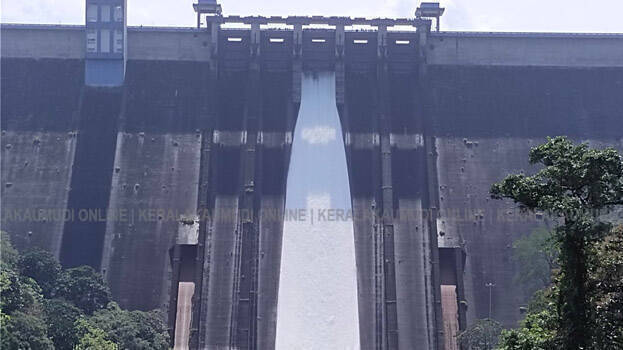 IDUKKI: A shutter of the Idukki Dam has been opened. Number three shutter was raised to 40 cm. 141.25 cubic feet of water is being discharged. The dam was opened when the water level crossed 2401 feet.
The water level in Idukki dam rose by 0.24 feet yesterday. The water level has risen sharply due to the influx of water from the Mullaperiyar Dam. This is the third time in the last four months the Idukki Dam is being opened. Authorities warned people along the Periyar coast to be vigilant.
Meantime, the water level in Mullaperiyar has decreased. The water level presently is 141.85 feet. With this, all except one of the shutters opened have been closed. Nine shutters were opened last night without any warning. Water has entered at the houses on the banks of Periyar. Protests are intensifying for opening the shutters without any warning.