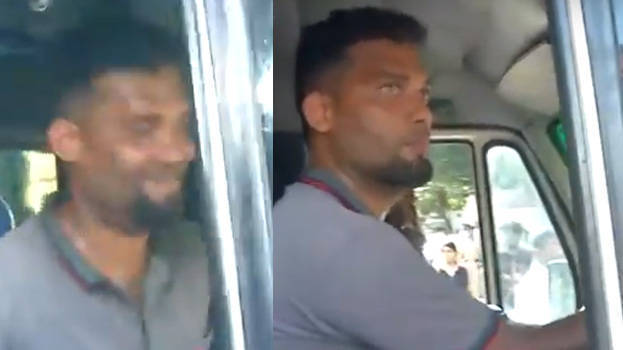 ERNAKULAM: It was just a few hours ago that people awfully watched the news of an ambulance driver who rushed a 15-day-old child in his vehicle from Mangalapuram to Ernakulam Amrita hospital, just taking five and a half hours.

All NGO workers, police and locals who awaited the ambulance, cleared the way for the vehicle. But what need to be highlighted here is the Ambulance driver and Kasargod Uduma native Hasan's presence of mind.

Hasan took just five and a half hours to safely zoom his vehicle from Mangalapuram to Ernakulam, covering 400 km.
After reaching Ernakulam Hasan said he was able reach Ernakulam only due to the support and cooperation of everyone.

Hasan started off from Mangalapuram today morning at 10 with the initial intention of taking the child to Sree Chithra Medical Insitute in Thiruvananthapuram. Coming to know about this risky venture to save a kid's life, the association of ambulance drivers, Kerala Child Protection team, police and other voluntary organisations made all preparation for the smooth transit of the child.

The spreading of the information though social media made all those who saw it more alert. But by noon the State government intervened to change the plan to shift the child to Sree Chithra as it could delay treatment. Health Minister K K Shailaja directly asked the parents to get the child admitted in Amritha Institute and assured them of the government's help in meeting the medical expense. Soon after this the ambulance diverted its journey to Amritha hospital in Ernakulam. The ambulance which started at 10 am covered 400 km to reach Amrita at around 4:30 pm.
This is Hassan's second daring venture
This is the second time that Uduma Mukkunnothu native Hassan is taking the wheels for such a risky life-saving act.
On December 10, 2017, Hassan took a cancer patient from Mangalapuram hospital to Thiruvananthapuram RCC, taking 8 hours and 4 minutes.