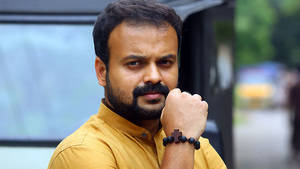 G Marthandan is a director known for his previous works such as Daivathinte Swantham Cleetus, Accha Din and Pavada. 'Johnny Johnny Yes Appa' is helmed by Marthandan two years after Pavada. Johnny (Kunchacko Boban) is the second child of Kariyachan, who is a teacher. Johnny , who used to steal Rs 1 in childhood, becomes a thief and fools everyone around him by acting like a gentleman.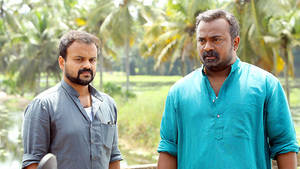 In the first half of the movie, there are plenty moments to laugh, especially during the sequence where Johnny's childhood is portrayed. Tini Tom and Sharafudheen who appear as Johnny's brothers Peter and Phillip have dealt the comedy part of the movie efficiently.
However, things turn in the second half as the movie moves forward in a dramatic path when a small thief named Adam (Sanoop) enters Johnny's life. At times, we feel that the movie has a weak script, written by Joji Thomas, who has earlier scripted the movie Vellimoonga. Adam's life is portrayed in a melodramatic manner. Climax scene could have been better.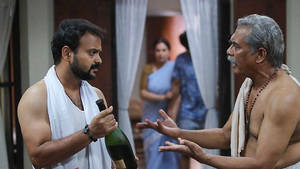 Kunchacko Boban tries his best to act realistically and he has done a convincing job. However, as the character has no depth, he does not have much to deliver. Anus Sithara shines as the female lead.
Though the comedic part of the movie is enjoyable, Sharafudheen's mannerisms sometimes become cartoon-like. The movie also features Vijayaraghavan, Geetha, Kalabhavan Shajon, Abu Saleem and Meghanathan. Nedumudy Venu, Lena and Mamta Mohandas also appears in guest roles.