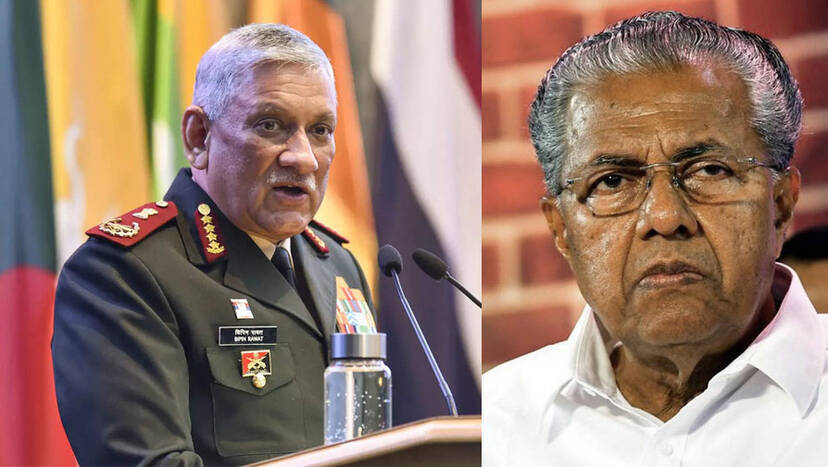 THIRUVANANTHAPURAM: Chief Minister Pinarayi Vijayan has expressed condolences over the deaths of Chief of Defence Staff General Bipin Rawat, his wife Madhulika Rawat and 11 Army personnel.
The news of the accident is extremely painful. The accident caused great loss to the nation's defence forces. The Chief Minister conveyed his condolences families to General Rawat and other deceased.
Opposition leader VD Satheesan also expressed condolences over the death of Bipin Rawat.
VD Satheesan wrote in a Facebook post that the country has lost its brave soldiers. "Let us share the grief of the families who lost their loved ones. The country is with you," he said.