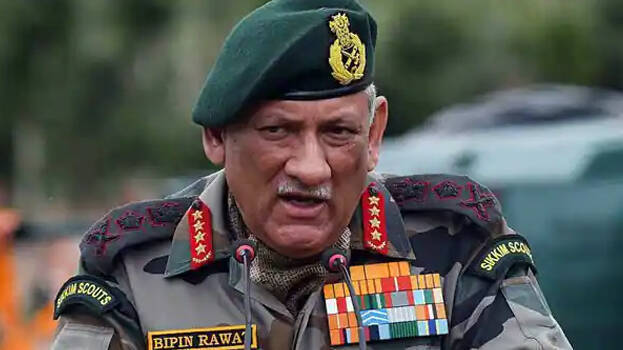 NEW DELHI: The bodies of all including Chief Of Defence Staff General Bipin Rawat and his wife Madhulika Rawat, who died in a copter crash in Coonoor will be brought to Delhi on Thursday. Tamil Nadu Chief Minister M K Stalin will reach the hospital in Wellington and pay homage.
The bodies will then be taken to Coimbatore in thirteen vehicles. From there it will be flown to Delhi. There are reports that the only survivor of the accident Air Force Group Captain Varun Singh has been shifted to a hospital in Coimbatore.

Defence Minister Rajnath Singh will make a statement in both houses of the Parliament on the helicopter crash at 11.15 am today. He will not go into the causes of the accident as the investigation is ongoing. The investigating officials have reached the accident spot. The inspection is being led by Wing Commander Bharadwaj.
Rawat's funeral tomorrow
The bodies of Gen Bipin Rawat and his wife Madhulika Rawat will be kept at his official residence in Kamraj Marg from 11 am to 2 pm tomorrow. It will be later cremated at Brar Square Crematorium in Delhi Cantonment. A three-day state mourning has been declared in Uttarakhand which is his native place.
Nations mourn
Tributes pour in from across the country and abroad. USA, Britain, France, Russia, China, Pakistan and many other countries expressed their condolence on the demise of Rawat. Pentagon Press Secretary John Kirby mourned the death and expressed his condolences.