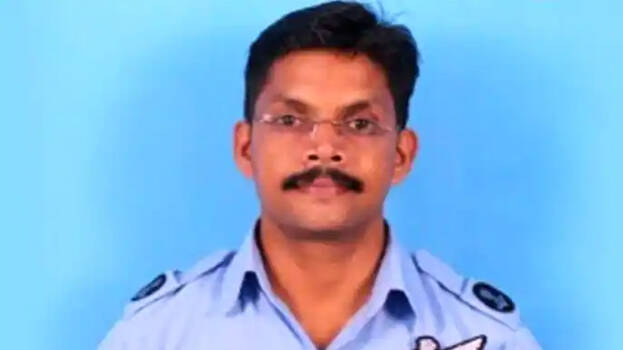 NEW DELHI: The body of Pradeep Kumar, junior warrant officer, who died in a copter crash along with 12 others including General Bipin Rawat and his wife, will reach his hometown tomorrow. His family obtained information for the army. The body will reach Suluar Airbase in Coimbatore from New Delhi will be brought to Puthur from there.
Pradeep, a native of Ollur in Thrissur joined Airforce in 2004. He was serving at Sulur airbase in Coimbatore. The accident happened when Rawat and his crew were on their way to Wellington to attend a junior cadet officers' seminar. Pradeep was one of the army personnel who accompanied the crew from Sulur airbase.
Pradeep Kumar's father A V Radhakrishnan is ill and is on the ventilator. Pradeep, was part of many rescue operations including the Uttarakhand floods in 2013, the Kerala floods in 2018 and anti-Naxal operations in Chattisgarh.

He had promised his family to exit the air force once he completed 20 years in IAF which he joined in 2004.

Pradeep's wife Sreelakshmi, son Dakshindev, 7, and daughter Devaprayaga, 2, are in Thrissur from the Air Force Station, Sulur.