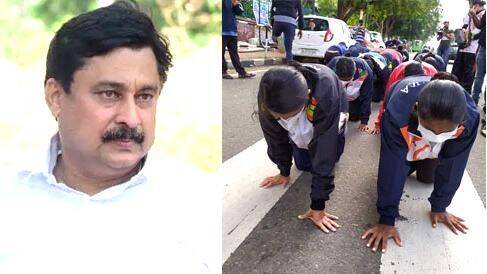 THIRUVANANTHAPURAM: The strike by sportspersons demanding government jobs has come to an end. An agreement was reached after a discussion between the players and Sports Minister V Abdurahiman today.
"The government has decided to give jobs to 24 athletes soon. The process has been completed. The government will consider all the issues raised by the athletes. The government is not adamant. 24 persons will be appointed soon. An eight-member committee would be appointed to study the remaining appointments", the minister said.
At the same time, the players said that the government should be ready to keep the promises made in the talks and hope that they will not back down from it. The players ended their 17-day strike after being assured of a job. Seventy-one athletes protested in front of the Secretariat, demanding a job. The talks took place today amid allegations that the government was not holding talks with the protesters.