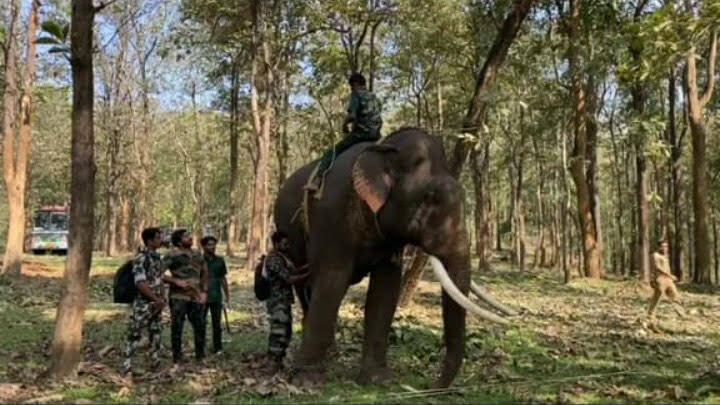 KATTIKULAM (WAYANAD): Attempts to capture the menacing tiger were unsuccessful except for a re-capture of it on one of the cameras set up in the forest. Meanwhile, the discovery of the tiger's footprints in the settlement yesterday has further alarmed the people.

The footprints of the tiger were seen at Chengoth in Padamala yesterday. When the tiger was thought to have gone further into the jungle, the footprints, and the camera footage surfaced.

The search was extended to the forest following earlier footprints.

The tiger was photographed on a camera set up in the Thrishileri section of the Begur range. The forest team then inspected the forest and the Second Gate Ammani forest at Kattikulam in the Tholpetty wildlife sanctuary from 8 am to 8 pm yesterday but found no clue. Attempts to locate the tiger with the help of kumki elephants were in vain. Farmer families are worried by the fact that they have not been able to tranquilize the tiger despite discovering its path.

Three teams are with the rangers to tranquilize the tiger. Examination of the tiger's footprints revealed that it has become slow. Therefore, the conclusion is that the tiger may not have traveled very far.