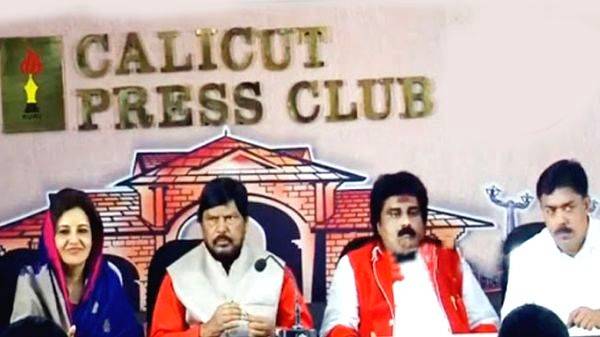 KOZHIKODE: Union Minister and Republican party of India (A) leader Ramdas Athewala turned up for the campaign of Kozhikode independent candidate Nusrath Jahan's election campaign on Friday, to the big surprise of the NDA.
At a press conference here, he said that Nusrath wiould be given all the support of his party.
The minister has arrived at a time when the NDA was in the final leg of its campaign for it declared candidate. The minister sought votes, mentioning Modi government's achievements. Though he had asked for a seat, the BJP didn't yield and that is why he came to support Nusrath , according to him.
Meanwhile, Nusrath said the Republican party supported after seeing her mettle and Athewala is known to him for the past 17 years. She added that UDF and sitting MP had approached her with the offer of an Assembly seat but she told them she would not withdraw and had lakhs of supporters.