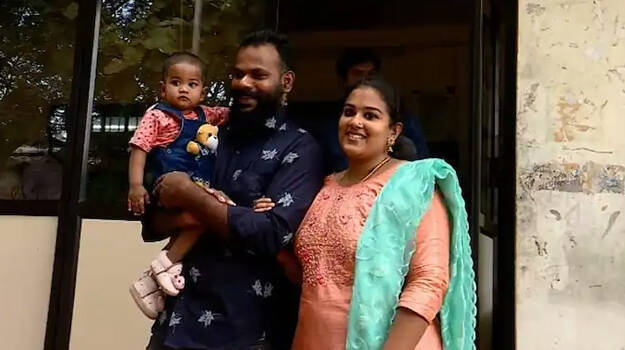 THIRUVANANTHAPURAM: Anupama S Chandran, who had waged a long battle to get back her one-year-old baby, got married to her boyfriend Ajith on Friday. The marriage took place at the Pattom Registrar Office. Close friends of the couple attended the ceremony.
A controversy had erupted when Anupama revealed that her parents had forcefully taken away her newborn baby and given it for adoption. Ajith and his first wife were not divorced at the time of the baby's birth. Anupama's parents had opposed her relationship with Ajith, a married man.
Although Anupama had lodged a complaint with the Council for Child Welfare against the adoption, no action was taken. Following this, both Anupama and Ajith met the media and spoke about the matter. With the issue becoming a controversy, the government conducted an inquiry and submitted a report to the family court.
The family court then stayed the adoption process and the baby was brought from Andhra Pradesh and DNA tests done and after confirmation, Anupama and Ajith got back their baby.