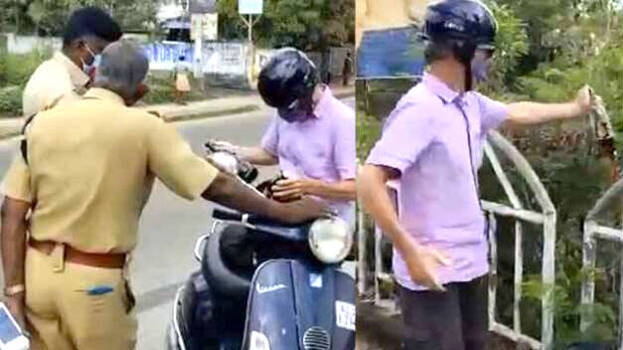 THIRUVANANTHAPURAM: A special training will be given to the police in interacting with the foreigners. The decision was taken in the context of the Kovalam incident. Thiruvananthapuram City Police Commissioner Sparjan Kumar said it is the duty of the police to ensure the safety of the foreigners.
He said the petition of grade sub inspector T C Shaji under suspension in the incident will be examined and a decision will be taken after a detailed probe. He also petitioned the chief minister and DGP Anil Kant through police association to revoke his suspension.
His petition said he had not misbehaved with the Swedish citizen in Kovalam and had not asked him to drain out the liquor. The sub inspector claimed innocence in the incident and maintained that he had acted in accordance with the instructions that were issued by his seniors. The controversy broke out when the police stopped a Swedish citizen on a scooter going with three bottles of liquor he had bought from a Bevco outlet in Vellar. The police told him that he cannot carry the bottles without a bill.