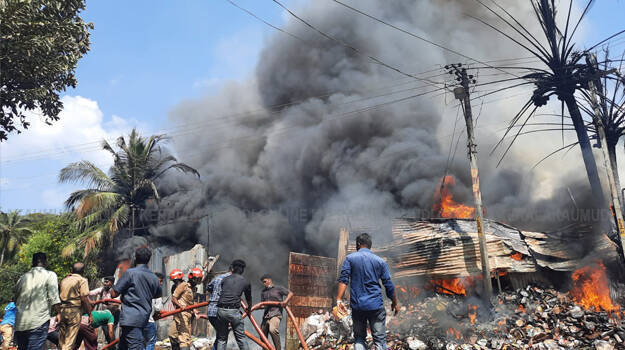 THIRUVANANTHAPURAM: A massive fire broke out near the PRS Hospital in the capital city. The fire struck the godown collecting scrap materials, 50 metres away from the hospital. The sound of an explosion and houses behind has caused concern. The fire force has reached the spot and attempts are continuing to douse the flames.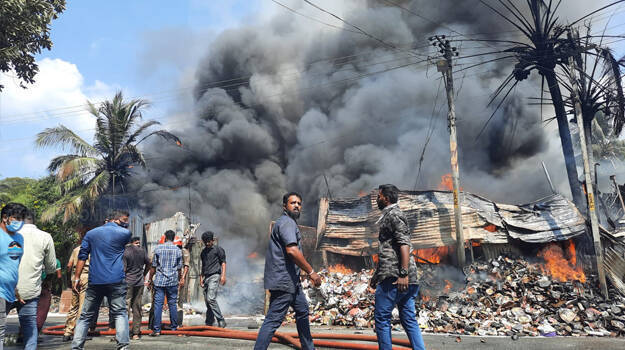 The fire broke out at 12 noon. A unit of fire force which reached the spot first could not douse the flames. More units arrived at the spot later. All efforts are taken to extinguish the fire. There are more than 50 houses surrounding the scrap godown. A coconut tree has been completely gutted in the fire.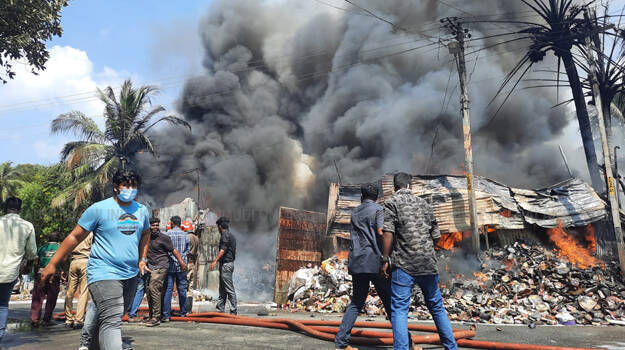 The front portion of a house at the back of the godown has been partially set ablaze. Three coconut trees have been completely gutted in the fire.