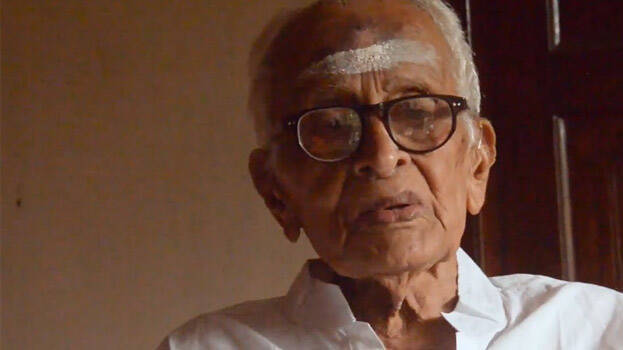 THIRUVANANTHAPURAM: Freedom fighter and BJP leader K Ayyappan Pillai died here Wednesday. He was 107 years old. He died at a private hospital in Thiruvananthapuram early this morning. He was admitted to the hospital the other day due to heart ailments.
Pillai was the chairman of the BJP disciplinary committee. He was the most senior member of the bar associations in the country. He was a member of the Sreemoolam Praja Sabha and the first people's representative.
Ayyappan Pillai was a Congress leader who met Mahatma Gandhi twice. In 1942 he became the councillor of Thiruvananthapuram Corporation. He later joined the BJP. Prime Minister Narendra Modi called him directly and wished him on his last birthday.