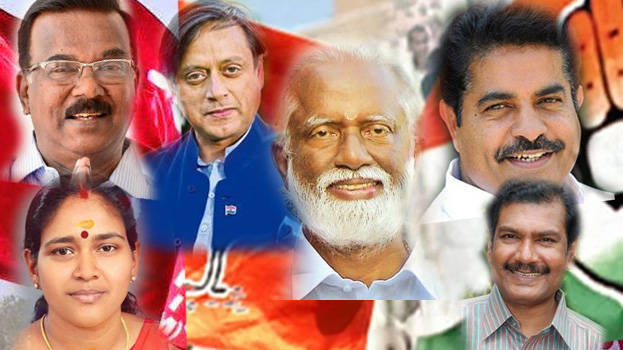 THIRUVANANTHAPURAM: Thiruvananthapuram Lok Sabha candidates of LDF, UDF and BJP will cast their vote in different schools in the City.

LDF candidate C Divakaran will vote in Kamaleswaram higher secondary school. He is expected to arrive at the school along with his wife Hemalatha and children at 8 in the morning and after casting the vote will visit polling stations in the constituency.

Shashi Tharoor will vote in the Cotton Hill School. As usual he would vote in the morning and will meet voters and workers at polling stations.
BJP candidate Kummanam Rajasekharan will be voting in Kottaykkakom School. He will arrive at the polling booth in the morning and will visit polling stations in different parts of the constituency.

Attingal candidates

Attingal constituency LDF candidate Dr A Sambath will vote in the city at Vazhuthacaud cotton hill school. Along with his family he will vote and will visit booths at Kattakada, Perukavu, Vithura, Vamanapuram, Attingal and Varkala.
Adoor Prakash, his mother and wife will vote in Adoor Govt Town UPS. After that he will return to Attingal constituency and visit booths.

BJP candidate Shobha Surendran's polling station is at Manalithara Janakeeya school at Wadakkancherry in Thrissur.
She has left for Thrissur to cast her vote. After exercising her franchise, she will return to her constituency and will meet voters and workers at polling booths.