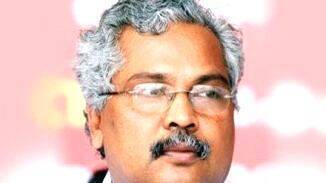 THIRUVANANTHAPURAM: The CPI state executive on Wednesday witnessed a demand that people's concerns about the social and environmental impact of the SilverLine project should be addressed. Some leaders, including former minister E Chandrasekharan, also asked why the government was showing so much urgency to implement the SilverLine project instead of focusing on welfare schemes such as pensions for housewives.
Meanwhile, former minister Mullakkara Retnakaran opined that people should not be turned against the government and that the move to go ahead with laying survey poles was provocative.
Minister P Prasad expressed doubt regarding the claim that farmlands will be restored to their original condition soon after preparing the rail line by erecting pillars. Some leaders opined that if the party does not take the people into trust, it will have to face the opposition of many who are currently standing by it. It was also demanded that the CPI should take a stand on the project after studying it with an expert committee.
However, CPI state secretary Kanam Rajendran said K-Rail was not a project that will be implemented immediately. "In order to assess the social and environmental impacts of the project, the land acquisition process must first be completed. The survey and laying of stones are taking place to assess the topography of the land through which the project passes. After that, the authorities will hear the arguments of the people of the area. The study report of the expert committee appointed by the government will also be made available. All of this will take two years to complete. The party cannot deny the project as it was a top agenda on the LDF manifesto," Kanam said.
The executive also saw a large number of leaders supporting national secretariat member Binoy Viswam's stand that the Left will not be able to fill the gap if Congress collapses in the country. Meanwhile, another section of leaders criticised Viswam's opinion. They said that Viswam's statment may affect the Thrikkakara by-election.