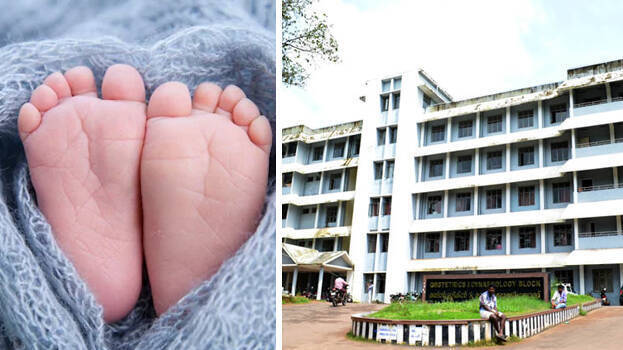 KOTTAYAM: A newborn baby was abducted from medical college here. The baby was abducted by a woman disguised as an employee. The baby of a Mundakkayam native was abducted by this woman. Gandhinagar police arrived at the spot and found the baby within minutes of starting the investigation. The baby was found in a hotel outside the hospital. Patients' companions said the woman had been on the hospital premises for several days.
Police have arrested Kalamassery native Neethu for attempting to abduct the baby. Neethu, disguised as a nurse, took the baby away from the mother after telling her that the baby needs to be subjected to some medical tests. The mother, who had no doubts about the woman, gave the baby.
The abduction came to light after relatives raised suspicion regarding why only the baby was taken by the nurse. Soon, it was learnt that the baby was abducted. Following this, the relatives called the police.
The incident took place at around 3.30 pm. Police later found the baby in a hotel near the hospital following a search. Following this, they arrested Neethu and handed over the baby to its mother. Kottayam DMO said that the baby's health was satisfactory.