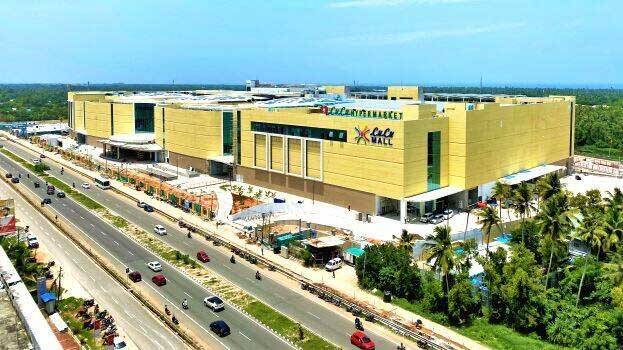 THIRUVANANTHAPURAM: Lulu Mall has set up great offers as part of the New Year. The biggest Lulu mall is making the biggest of offers for the residents of the capital. You can get everything you want at a huge profit from the latest shopping destination in Thiruvananthapuram.
The mall is offering discounts of up to 50% on over 100 major brands. These offers will be there at Lulu Hypermarket and Lulu Connect, where can buy electronics, mobile phones and home appliances. Lulu Fashion Store and Lulu Celebrate Shops are also part of the big sale.
The 32-inch LED TV, priced at Rs 24,000, is available for Rs 8,900 with a 63 percent offer. The smart TV priced at over Rs 1 lakh will be available at Lulu for Rs 40,900.
Unprecedented discounts are available for smartphones and laptops. There is a 50% off on washing machines and induction cookers. AC priced at over Rs 46,000 can be bought for Rs 23,000 from Lulu. Tea, curry powder, wheat flour and jams are also on offer at 50 percent. There is a 68% off on bedsheets. Customers only have to pay half price for crockeries like utensils, pressure cooker and cooking set. Branded clothing, accessories, bags, footwear, home decor, gifts, jewellery and watches are also on offer.