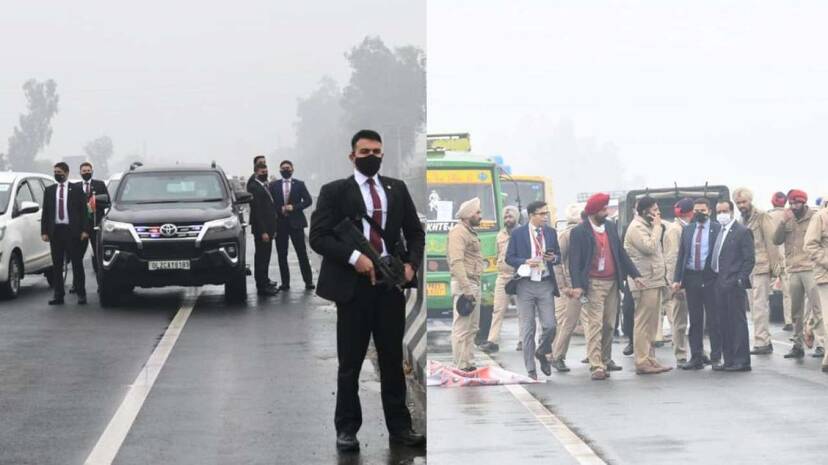 One of the beauties of democracy is that all the people accept the positions of the Prime Minister, the Chief Minister and others who have won people's mandate. Those who find it difficult to see the Prime Minister as the Prime Minister of all have no choice but to try and defeat him in a democratic way in the next election. Therefore, blocking the way of such people is an act that is not in line with the dignity of the country. The blockade of Prime Minister Narendra Modi's convoy during his visit to Punjab should have been avoided. . The struggle to stop the Prime Minister, Chief Minister or other ministers can never be justified.
The PM's response to the Punjab Chief Minister thanking him for his return to the airport alive is a bit emotional but noteworthy. No one can justify the flaw of the Punjab government. On his way to Ferozepur, the Prime Minister's vehicle got stuck on the Pierina flyover due to a roadblock by farmers. After waiting for half an hour, the Prime Minister cancelled official functions and returned. The Prime Minister was forced to travel by road after avoiding a helicopter ride due to bad weather. Earlier, the Punjab police had assured that road safety would be provided. But the Punjab police, the chief minister and the protesters played an equal role in disallowing the Prime Minister to cross the road due to farmers' blockades. The chairman of the Congress election campaign committee in Punjab himself had admitted that there had been a security breach.
Some violations are natural when protesting. It also happened in the farmers' strike in Delhi. But it is not a good sign that such protests continues even after the strike is called off. The Prime Minister's security breach has led ordinary citizens to think that the intelligence reports that anti-national forces have infiltrated into the protestors is true. In Punjab, the politics of the upcoming elections have got mixed up with this incident. It is understandable that there are attempts to influence the minds of the people by any means. But all parties must be careful not to degrade it to the point where in the country's dignity is ruined.