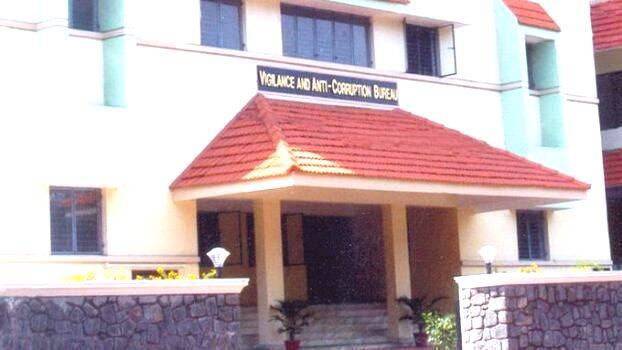 THIRUVANANTHAPURAM: Vigilance conducted raids at corporation offices (Operation Nirman) and found several irregularities. The raids at Thiruvananthapuram, Kollam, Kochi, Thrissur, Kozhikode and Kannur corporations and zonal offices which started at 11 am yesterday are continuing into night. Vigilance director Sudhesh Kumar said the irregularities would be investigated in detail.
Irregularities
Building permit applications are held by employees for bribery without being forwarded to higher officials.
Complaints in the zonal offices are not included in the register and no action is taken.
Clerks in the public works, health and revenue departments act swiftly only on files of interest.
The applicant will not be notified of the Revenue Adalat. Instead, it is concluded by saying that the applicant was not present.
Commercial establishments stock the goods at the fire exit after purchasing the completion certificate.
The cash declaration register required to record the amount held by the employees is inaccurate.
The Revenue Department of the Vizhinjam Zonal Office of the Thiruvananthapuram Corporation has not deposited the amount collected on December 29 to the Treasury.
Fuel efficiency tests are not conducted on corporation vehicles. The log book is not maintained.
No action has been taken on the 2019 application for a two-and-a-half cent building in the Venpalavattom zonal office.
Vattiyoorkavu Zonal Office rejects building applications.
Applications in Thrissur Corporation were rejected without cause. In some applications, construction permits were granted regardless of the type of land.
14 permit applications, 8 regularization applications and 80 occupancy certificates have not been processed in Kozhikode Corporation for six months.
Inadequacy in determining property tax at Kannur Kuzhathi Zonal Office. Too many files still unresolved after 6 months. Issued completion certificate without property verification.
The parking lot in a commercial building was turned into a godown for a furniture store.