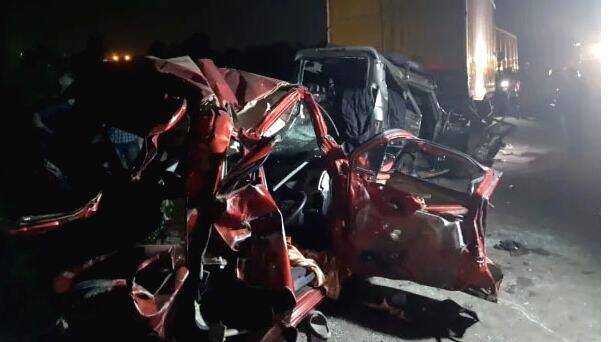 BENGALURU: Four Keralites were killed in an accident that happened near the Electronic City in Bengaluru. The accident happened at 10.30 pm last night near Nice Road. A collision between a truck and a car resulted in the accident. It was a result of rash and negligent driving of the truck driver. The passengers of the car died on the spot itself. There were two men and two women in the car.
A native of Kozhikode and a resident of Bengaluru Muhammed Fadhil, Adarsh and Shilpa K of Kochi have been identified. One more has to be identified. The bodies have been shifted to the hospital.
The lorry hit behind a WagonR. With this, the WagonR rammed into the Scorpio in front and in the impact, it hit another lorry in the front. Both cars crashed between the two lorries. This resulted in the death of the passengers in the WagonR.