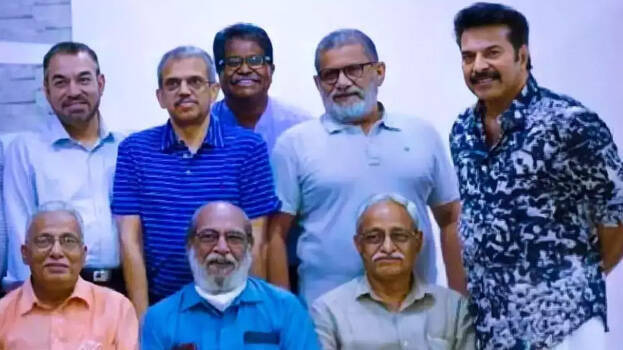 Mammootty is an actor who always surprises Malayalees with his acting and charm. His photos with his friends during the reunion function at Maharajas College are going viral on the social media. His fans are stunned seeing the actor aged 70 looks young for his age.
His photos with his old friends have taken the internet by storm. The actor had come to attend the get together along with his friends of Maharajas College. The actor is seen wearing a mundu and a printed shirt.
Although his friends look aged, he looks young and handsome. 'College student Mammookka' and 'which boy in the group' are some of the comments seen below the photo. The secret of Mammootty's charm and health are again being discussed on social media.