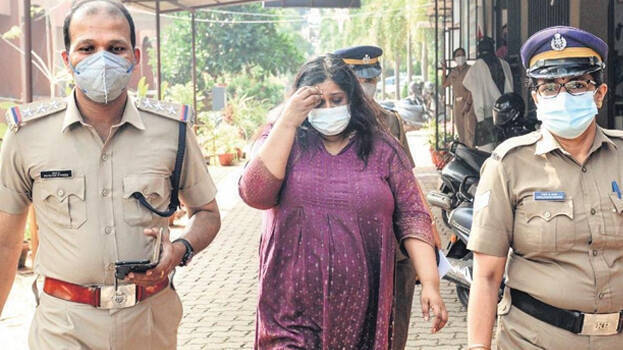 KOTTAYAM: The crooked mind of Neethu to untie a knot landed her up in jail. Neethu, a native of Thiruvalla and an employee of an event management company in Kalamassery, was jailed for cheating her husband and boyfriend at the same time.

Neethu, having an eight-year-old child from her husband, was an employee of an event management company run by her lover Ibrahim Badushah whom she met via TikTok. The two became close while working there. She became pregnant and somehow it got aborted. She didn't inform her lover about the abortion.

As she did not deliver after the time, her lover, friends and family started questioning her about it. She somehow wanted to get a baby and this ended in the abduction. She wanted to convince her lover that the baby was his. She thought that this would prevent him from marrying someone else.
Unanswered Questions
Why did she inform only her husband about the abortion?
Why did she come with her eight-year-old son to kidnap the baby?
Did she get anyone's help to abduct the baby?
Did her husband know that she was staying with her lover?
There is a suspicion on whether the lover who distanced from Neethu after impregnating her is a regular criminal who grabs money and gold after enticing rich women or whether there was any other motive. The police have not charged him in the baby abduction case and said he has no role in it. He had borrowed Rs 30 lakh and gold from Neethu for business purposes. After borrowing money and gold from her, he was trying to marry someone else and this annoyed her. She somehow wanted to get all those back.