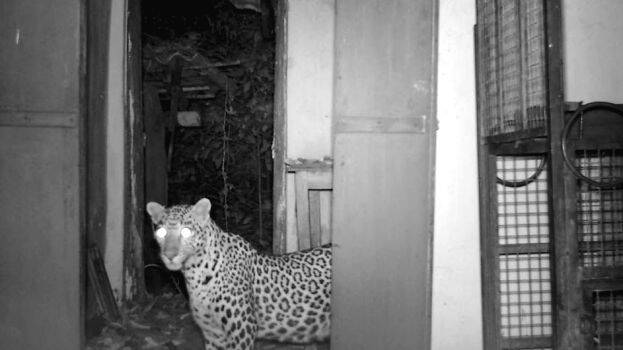 PALAKKAD: The mother leopard came three times in search of the cubs found by the forest department from an uninhabited house in Ummini. The leopard arrived at 11.04 pm on Sunday night and 12.05 pm on Monday at 2 am. The pictures were taken by a camera installed in the room. However, the leopard could not be caught as she did not enter the cage. A cardboard box that was next to the cubs in the room and a cloth soaked in urine were placed in the cage to lure the leopard.
The Walayar Range Officer informed that a large cage has been set up as the leopard did not enter the cage.
The cubs were found in a house that had been closed for 15 years yesterday.
Two leopard cubs at Palakkad Veterinary Hospital are given medicine and being fed with lamb milk. The forest department has decided to capture the mother leopard and send it to the forest with its cubs. The Forest Department Rapid Action Force is camping in the area.